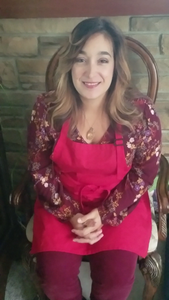 Autumn.. the time of change..letting go and holding on..and SOUP!
Are you feeling it?... the energies of change that the season of autumn brings....are you noticing the sudden impulse to throw everything away and be able to travel light? If you find yourself ditching old food in your pantry or clearing out closets and donating then you are not alone!

'Tis the time of year to 'leave' things behind (pun intended) and  free yourself up for the new that may come in to your life. Autumn is the season related to the Metal Element in Chinese medicine and it is the time for realizing what is precious to you (perfect for Christmas shopping so you don't overspend on trivial things) and for letting go what doesn't serve you anymore. We are all going through this, some in very extreme ways...as in the California wildfires. May we all take a moment and hold those who perished and those who lost everything in our hearts and send them healing strength. 

So at this time, with this reminder that life is fragile and precious (qualities of the metal element), may we take time to take in more of what is good for us and less of what isn't. May we spend more time with those who are precious to us and do things that are important to us with our precious time. Remember, what you put your focus on you get more of...what do your want to bring into your life?
At this time, I am also going through changes... actually I have been most of this year personally and professionally...

Personally...
I am just now learning to let go of someone very dear to me who took his life in June, my ex husband. Although it wasn't a big shock, it was devastating for many reasons. As a healer, I had a huge lesson in learning to not be able to "save" everyone and that it is up to us independently to choose our path. As the metal element teaches us: We must stay in our own skin and not live someone else's life.
Professionally...
In the spirit of change and warming your heart, I have begun a new video series. The first of these new videos is now available for viewing on my You Tube channel. It is a segment called Inspiration Soup. I AM VERY EXCITED about this! I am combining my love for soup and cooking with my knowledge of the body and essential oils/herbs, meditation, qi gong, life coaching and song to bring you a healthy dose of inspiration and "food for thought."

Please click the link below to view the video and subscribe if you like it to get notice of the latest videos as they go live. Share them as well if you feel they can help someone. My goal is to reach people who are down on their luck, needing a boost, battling addiction or have given up on life. Maybe if they hear a message that speaks to them it will make the difference they need. I'm also gearing my work toward helping women to find their voice and be heard. Please help me in this mission to help humanity create heaven on earth so we can all live in peace and prosperity!

INSPIRATION SOUP VIDEO ON YOU TUBE
Oils to balance the Metal Element are on sale for the fall season. Use COUPON CODE METAL2018 TO SAVE 20% . click here to shop

Thanks for listening from the bottom of my heart! Enjoy your Inspiration SOUP! And see the recipe below...
Jakki Gioia Tigar :-)
Butternut Squash Soup
Ingredients:
1 butternut squash chopped
2 apples halved or quartered
1 tbsp butter, oil or butter substitute
1 small leek chopped fine
2-4 cups broth/stock (vegetable or chicken) or 2-4 cups water and 2-4 tsp bouillon
1 sprig fresh thyme
½ cup orange juice
½ tsp cinnamon
½ tsp coriander
¼ tsp nutmeg
¼ tsp ginger
Directions:
Roast apples and squash at 4500 for 20 min or until fork tender
Saute leek in tbsp of butter or oil until tender
Add broth or water and bouillon
Add sprig of thyme to pot
Process squash and apples in food processor or blender to make a puree
Add the squash mixture to the broth and stir
Add the spices and orange juice
Cook about 20-30 min
Pull out thyme sprigs when they are limp and remove them from pot (can pull the leaves off the sprig with your fingers if desired)
Enjoy with toasted bread or crackers
---
1 comment